picture by Ken Grant from No Pain Whatsoever
Somebody asked me the other week how the speakers at Photobook Bristol are chosen? "Do you just look at the best-of lists from the previous year and pick the top 5?" she asked, rather mischievously.
Um, not quite, though we Photobook Bristol does pride itself on launching books that go on to be top of the Best of Lists the following year. These things don't matter, but still, it's nice.
Last year,
Mariela Sancari
launched Moises, Peter Mitchell launched
Something Means Everything to Somebody
, and Laura El Tantawy launched
The People
, a newspaper publication that connects to her
In the Shadow of the Pyramids
(that launched at
IC Visual Labs
, Photobook Bristol's experimental partner and leading visual lab earlier in the year).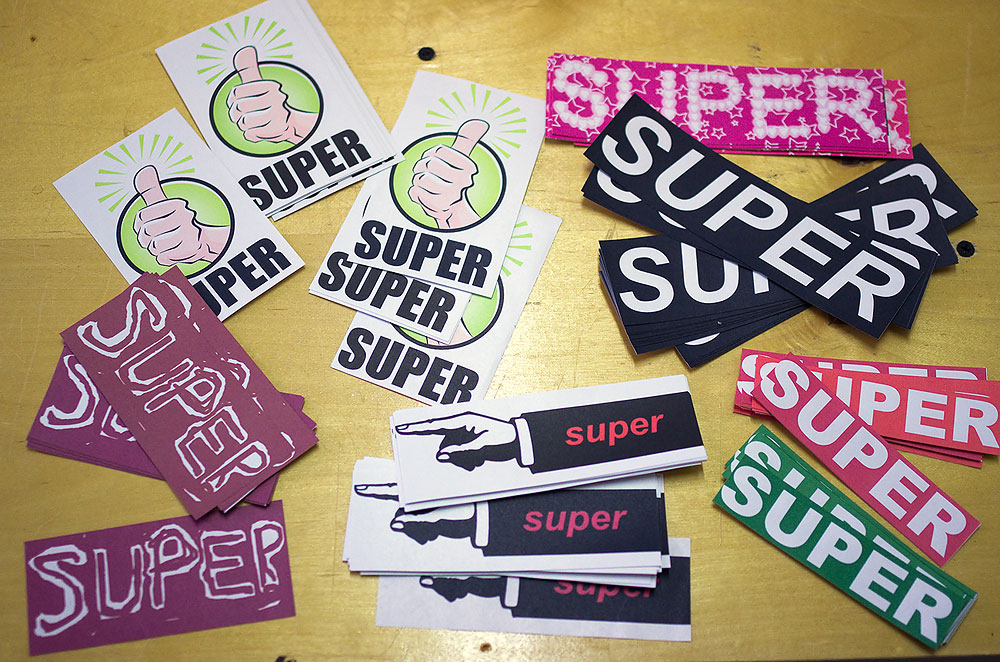 image by Ivars Gravlejs
In 2014, Max Pinckers launched
Will they Sing Like Raindrops or Leave me Thirsty
and we like to think that Nicolo de Giorgis' superb Hidden Islam really came to prominence at Photobook Bristol 2014.
But the relationships go beyond the book launch. Peter Mitchell has long been admired by just about everybody involved in British documentary photography in the late 1970s and early 1980, and is just getting recognition now. Photobook Bristol and RRB Publishing are really happy to be bringing Peter's work to the public eye by publishing both new work and
reworking old classics like Memento Mori
,
As mentioned, Laura el Tantawy was talking with Photobook Bristol and IC Visual Labs well before her book was launched, as was Mariela Sancari, while everybody who met Nicolo de Giorgis was bowled over by his energy, enthusiasm and ability to enliven a project through hard work and smartness,. So there are connections and relationships that people have worked on establishing through meeting people, showing their work, and sharing ideas, projects and possibilities. We meet new people every year, and we never know who will be speaking at the following year's event.
So this is why the people were chosen for the line-up for 2016.
KEN GRANT
Ken Grant has a new book coming out in 2016, published by RRB publishing, and launching at the festival. It's on football, Liverpool and it's kind of autobiographical.
Ken is a poet
, an artist and is beautiful to listen to. That's why he's coming.
MARK POWER
Mark Power spoke last year on the economy of the photobook, with a breakdown of which books made money (
Die Mauer ist Weg made him a bundle of money
, Mass did not). When Mark talks he cuts to the chase. This year he's going to cut to the chase with a performative launch of his latest book, Destroying the Laboratory for the Sake of the Experiment. Complete with poetry, performance, design and slideshow, it's going to going to be a different kind of launch. We can't wait.
Here's
Mark's Shipping Forecast audio-visual
. And below is Lisa Knapp. Both wonderful!
DAVID SOLO
We believe in the pleasure of the festival. That's why it's not just about books, that's why it's not a conference or a symposium and we don't have papers. It's about food, drink, music and meeting people with a shared world view. It's about enjoying yourself. And nobody looks like they're having quite a good a time as
David Solo
, book collector extraordinaire. His joy brings us joy. This year, David will be channelling happiness our way in a discussion on the photobook (its affordability, its accessibility, its relevance) with a panel of experts who know things nobody else does!
LAURA EL TANTAWY
Laura
has had a relationship with Bristol since before In the Shadow of the Pyramids was published. And what a book it is. It's political, it's personal and it looks fantastic. At the same time, it is a complex and multi-layered book that does not propose any easy answers to what came during the so-called Arab Spring and what came after. This is what Laura will be talking about; photography that matters, including the project that has developed in the years following the events of Tahrir Square.
AMAK MAHMOODIAN
Amak is launching her new book
(you can pre-order here)
Shenasnameh in April. This is a very personal book that links a key event in Amak's childhood (being told she would burn in hell for having a hair strand showing beneath her headscarf) with the functions of passport pictures. Amak has been through the pain barrier on this one, but we think it will be one of the books of the year, with work that looks at censorship, resistance and photography in stripped down form.
DRAGANA JURASIC
Yu: The Lost Country
was one of the hits of last year, a beautifully photographed and written account of what it's like to be part of a country that no longer exists, to find that country transformed into something alien and unfamiliar, and how that alienness is experienced in a journey where memory, photography and literature are melded together.
MARTIN PARR
He's
local
.
KRASS CLEMENT
Krass Clement is well-known in Denmark and amongst book afficionados, and his books are wonderfully made; purist's photobooks that are beautifully photographed and edited. They tell stories filled with hopes and fears and sorrow and loneliness. This is a rare opportunity to hear Krass speak (he'll be in conversation with Martin Parr) and is reason enough to come to the festival in itself. Seriously,
why don't more people know Krass Clement?
IVARS GRAVLEJS
Early Works
was published last year by Mack and was a brilliant example of the irreverence, wit and subversive qualities of photography. But Early Works is just the tip of the Ivars ouevre (
have a look through his website to get an idea of where Ivars is coming from
), and we're looking forward to getting a deeper insight into the Gravlejs psyche. We don't know quite what to expect, but we're expecting something!
Here are some of
Ivars' tips on photography
. If you like 'if your pictures aren't good enough, you're not close enough...' you'll love these.
JAMES BARNOR
James Barnor
has been active in photography since the 1950s, when he worked in Ghana for publications like Drum. His work reads like a record of post-colonial West Africa, a mix of studio, fashion and reportage that captures the energy and optimism of the time and is just beautifully shot. His first book, Ever Young, was published last year, but it won't be his last, and we can't wait to hear him talk about Ghana, photography, with a little bit of sex and glamour thrown in for good measure.
YUMI GOTO
We know Yumi Goto and her incredible
Reminders Photography Stronghold
through the work of Kazuma Obara and Yoshikatsu Fuji. This is work that has integrity, energy and an attention to the book form in all its parts that is quite incredible. Yumi mixes the photobook with the book arts via the highest level of documentary practice. We don't know anyone else who works with that mix, on that level.
SONIA BERGER
Sonia runs the fabulous
Dalpine Books
. Founded in 2010 in Madrid by Sonia and José Manuel, Dalpine is part publisher, part bookseller, with inspiration added. Dalpine publications include Karma by Óscar Monzón, AMA LUR by Jon Cazenave, and GRASS by Michele Tagliaferri. This is where design, production and selling come together in gloriously creative form.
JULIAN GERMAIN
Julian has made a mass of photobooks
that cut across documentary, archival, and the personal to present a view of Britain that combines football, old age, and declining industry. His Soccer Wonderland is one of surprisingly few photobooks on football around,and will be part of a (small - Saturday afternoon, around 5pm) football subplot in the festival that will also take in Ken Grant and a delirously happy Mark Power (he's a Leicester City fan).
CRAIG ATKINSON
Café Royal Books
is the exception that proves the rule, the heart and soul of the British Photobook Publishing industry. Over the last 10 years, Craig Atkinson, the mastermind behind Café Royal has published over 250 books, in small runs, with most Thursdays being the publishing day. So a book a week! And they're cheap. And they're about Britishness, and documentary, and they bring to life old collections that never quite made it, but now have the chance. Craig is an example of somebody creating his own thing out of a latent mass of phenomenal photography that lies untapped. And Café Royal is a phenomenon.
MARIELA SANCARI
Last year,
Mariela launched her wonderful Moises
at Photobook Bristol. This year she's going to talk about both this work and the other projects she has made. Mariela has the ability to visualise the personal in both photographic and book form in a manner that combines directness, emotion and the autobiographical in equal measure.
ANIA NAŁĘCKA
Ania
has designed a slew of great photobooks including the brilliant Die Mauer ist Weg by Mark Power, 7 Rooms, Black Sea of Concrete, and The Winners by Rafal Milach, BRUTAL by Michał Łuczak, as well as designing and curating a whole range of publications and exhibitions for the Central European Photography Collective, Sputnik Photos. Her work is the exemplification of simplicity and functionality in design, told in the most accessible way possible. If you're thinking of making a photobook, and you're not a brilliant designer, learn from Ania.
Ania will also be running a one-day workshop on Monday 13th June, details of which will go up in the coming month.