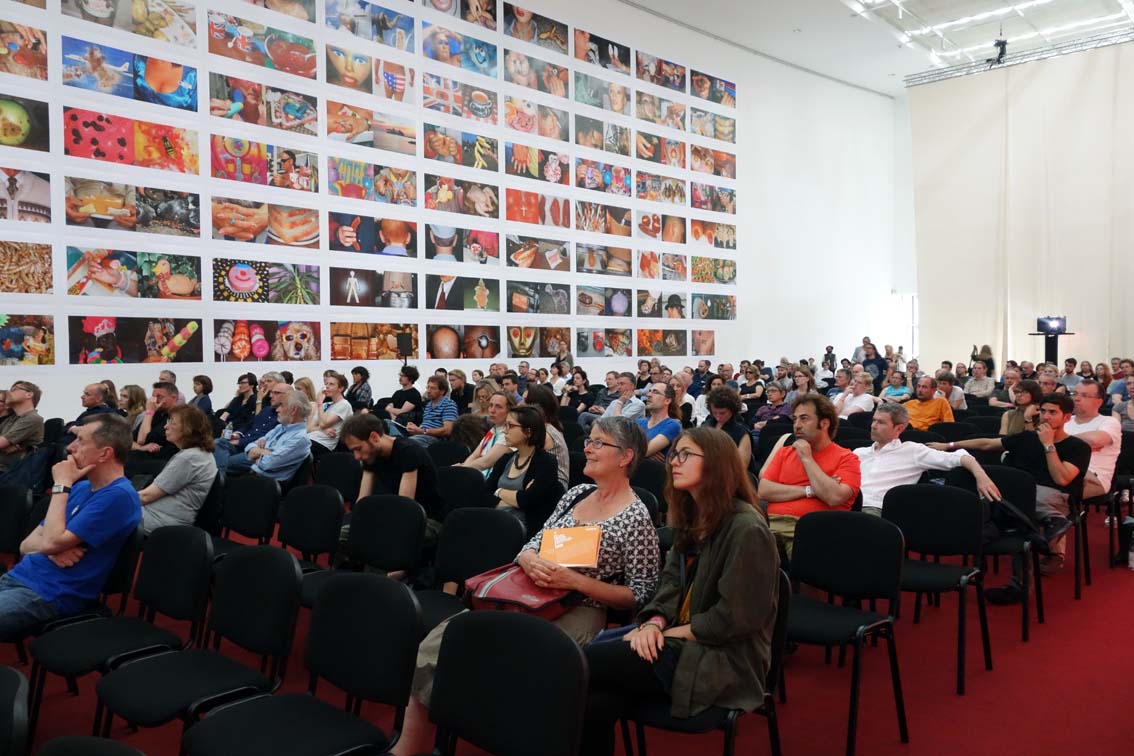 The first
Photobook Bristol took place in 2014
, but of course it's not the only Photobook Festival in Europe. As well as Bristol (the smallest), there are dedicated Photobook festivals in
Kassel
,
Vienna
(the best-attended) and in
Sicily
(the beachiest), not too mention photobook-related events like Offprint, the wonderful Polycopies Boat and much, much more which is equally fabulous and wonderful.
So this week, the Photobook Bristol Blog will travel Europe finding out the how Kassel, Vienna and Gazebook Sicily began their Photobook Festivals. (
And if you want to see Rudi Thoemmes's answers to the how Photobook Bristol began, look here
).
We'll start with Dieter Neubert, director of Kassel, Europe's first dedicated Photobook Festival - which this year is taking place in Beijing.
How and why did you start Kassel Festival?
We (a small group of photo ethusiasts) have had a small photofestival in Kassel since 2005. In 2008 we found the time right to make a festival with the theme of the 'photobook'. We invited Martin Parr, John Gossage, Pablo Monasterio, Cuny Jansen, WassinkLundgren and some more to let them present their work with books. The response was so fantastic, that we decided to make a specialised festival on photobooks in the future instead of continuing with the usual photofestival with new themes every year.
And that's how the first photobook festival was born.
How is it funded?
By sponsors, by entrance fees, by the City of Kassel, by market place fees, by selling drinks etc., by selling special edited books like ON DAIDO (Daido Moriyama Anthology) or KASSEL MENU (Martin Parr) .
How many people come?
During the long weekend around 2.500 people.
Who is it for?
Photographers, publishers, booksellers, designers
Does it cost anything to get in?
Yes, between 9 and 18 Euro (one day or all 3 days)
Why are you going to Beijing this year?
Because all the circumstances are perfect! It is like taking a breath and having a look on how the photobook is handled on the other side of our world. And the Beijing festival is a very practical one: we're looking on book developing processes by having Guy Tillim (Photographer), Sybren Kuiper (Designer) and Pierre Bessard (Publisher) as guests. Guy will continue his long term cities project in Beijing in May and this work will go directly into a book designed by SYB and published by Pierre Bessard. The festival will feature this processes very detailed. And hopefully we will see a lot of Chinese and far east dummy books in our Dummy Award selection.
Another reason to go to Beijing is because I feel we cannot go on and on with always the same procedures, talks, panels, presentations, book shows etc.. There is something wrong in photobook production. On the one hand you can see more and more books all over, on the other you can see small publishers fighting very hard to survive, booksellers cannot pay their bills, publishers take money from photographers to produce their books (even more than the production costs!), prizes for best books at big events like Paris Photo are not valuable enough to cover a book's costs and at the end the book prices are really high. For many people it's not possible to buy all these fantastic books.
So I thought, let's hold on and have a look on all this. The festival in Beijing is also not really working on these questions in talks. and of course we also have no quick answers. But the main question is how to break through the borders of our nearly hermetically closed niche community of photobook enthusiasts and how is it possible to reach many more people behind theb order. Let's speak about this issue!