Buy Early bird tickets for Photobook Bristol 2016 here.
So Photobook List mania 2015 is over. The main slew of best books lists can be seen here on
Photo Eye
and there are many many other lists including
these on Martin Amis's Photobookstore
.
image above by Laura El Tantawy
And here,
thanks to Marc Feustel and Laurence Vecten is the meta-list of all meta-lists.
Each book selected in a range of best-of lists is recorded. There are over 311 books in there ranging from artist's books to trade editions.
Dragana Jurisic homepage
The only surprise we have is that the year's best-selling photobook (Selfish by Kim Kardashian maybe, or Humans of New York) are not in there. Are we too picky in the photobook ghetto? Should we invite Kim to Photobook Bristol? I think we should! Humans of New York? No!
Kim Kardashian: We'll keep you posted on how she responds to our Photobook Bristol Invite
The range of books on offer in the Feustel meta-list does indicate that rather than everybody selecting the same books, there are lots of books on offer from different genres, perspectives and publishing platforms.
image above from Moises by Mariela Sancari
From a purely selfish point of view it's good to see that Moises by Mariela Sancari is the top choice for 2015 getting 14 selections. Moises was launched at Bristol Photobook 2015. Coming on the back of the launch of 2014's top book, Hidden Islam, in 2014 (we like to see it that way anyway), it looks like Photobook Bristol is on a roll!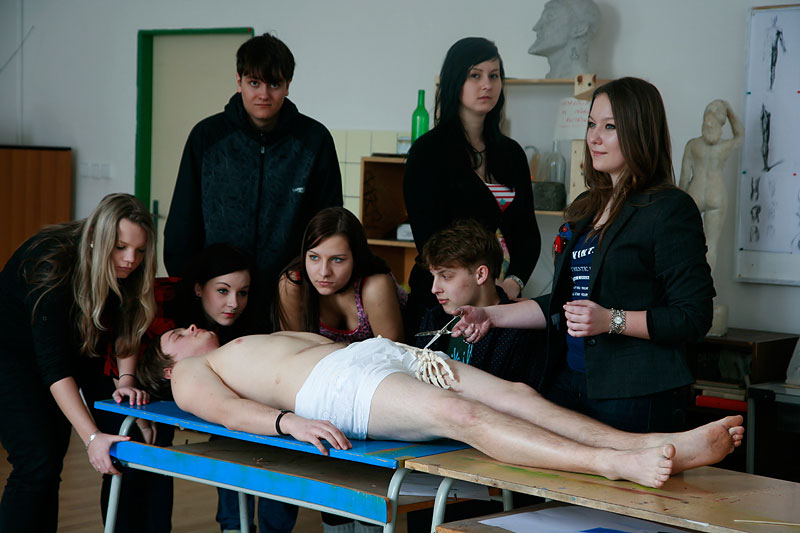 Ivars Gravlejs: from Photography Lessons
We all know that lists are nonsense but it is also good to see that
Laura El Tantawy
(right up there with 9 votes ),
Ivars Gravlejs
(5 votes) and
Dragana Jurisic
( 3 votes) are in there and will be speaking at Photobook Bristol 2016 about their books In the Shadow of the Pyramids, Early Works and Yu..
Cover of Ama Lur by Jon Casanave (published by Dalpine)
And a couple more confirmed speakers have just been added. We're very excited that
Sonia Berger of Dalpine Books
will be talking about publishing, marketing and selling books as part of a session on the industry side of the book market.
And we are delighted that Julian Germain, one of Britain's foremost documentary photographers and author of books like
'For every minute you are angry you lose sixty seconds of happiness', 'Classroom Portraits' and 'In Soccer Wonderland'
will be speaking.
So our new roster (with more additions to come) looks like this.